According to LaModa.com, a regional designer in Dubai, Amanda Navai is offering a line of
snakeskin
clutches at surprisingly affordable prices. "
F
or its softness, durability and sheer beauty, every fashion-obsessive lists python skin as a must-have in their armoire. If you don't own anything snaky and flaky, then you should try and look for another label to stick to your forehead, because a fashionista you are not.
Yet the biggest, and most important consideration for owning python skin items is the cost. Any design that incorporates the precious animal hide is sure to have as stunning a price as its looks. We've had a regional designer, Amanda Navai, who's been able to bring down the prices to reasonable levels, selling neon snakeskin clutches from AED 3,000, but what if it could still get more affordable than that?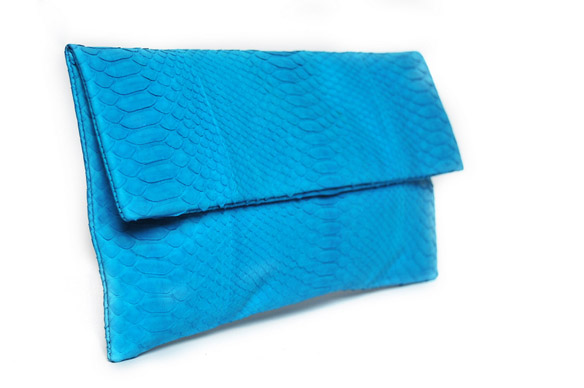 And apparently, it can. Personal styling and shopping service Divine has announced its exclusive line of geniune python clutches that range from AED 750 for the classic envelope design to AED 1,600 for the more serpentine-looking Luna model. Each clutch is handmade and fully lined in suede with an interior pocket.
A magnetic concealed fold-over front flap guarantees a simple yet stylish look for day or evening and come with a stylish 'life's too short to look just fine, everyday you should look divine…' dust bag to protect the latest must-have for the budget fashionista.
Dying to get one or two? Check out Divine's online boutique: http://www.divine.ae/boutique"
See the original article
here
.