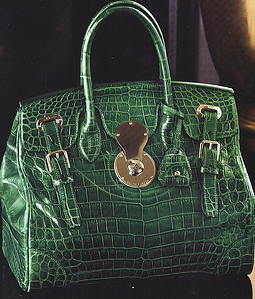 As many designers know, the market for high-fashion handbags and other accessories is an intensely competitive market. With so many major fashion houses out there with such a strong grip on the market, it can be difficult for any single fashion designer to stand out.
However, difficult is not impossible.
With the right design, a lot of hard work, and some top-quality materials, you can make a gorgeous handbag that high-fashion aficionados will covet for their own collection. What is a top-quality material for handbags, you ask? One example of a top-of-the-line material for handbags would be American alligator skin.
Why would you want to work with alligator skin? It is a top-rate material for handbags, with a price point to match, which may make it prohibitively expensive for some. However, the exclusivity is part of the allure.
What are the benefits of working with alligator skin as opposed to plain cowhide? Read on and see.
Benefit #1: It's Visually Distinctive
With an alligator hide, your final product has a built-in texture from the natural scale pattern of the alligator. This adds visual pop that helps to set the bag apart from ordinary cowhide and catches the attention of high-fashion accessory lovers.
Benefit #2: It's a Very Exclusive Material
Alligator skin is prohibitively expensive, which makes it very exclusive. Ultra-wealthy clients wait for years for their orders with the big fashion houses to be filled, and/or pay exorbitant sums for used bags from private collections because so few of these bags are available and the demand for them is so high, which brings us to our next point…
Benefit #3: It's Highly Sought After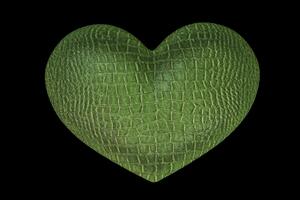 Top-end fashion clients love buying things made from top-end materials, and alligator skin is a top end material. When fashion clients buy alligator skin handbags, they're coming in prepared to spend top dollar, making alligator skin handbags a very lucrative venture for any up-and-coming fashion designer.
Upper-crust clients know how rare and valuable a top-quality alligator skin handbag is, and they want one of their own. For many of these clients, a genuine alligator leather handbag is a badge of distinction, a mark that they have it all, while others simply insist on having the best, and will settle for nothing less.
Benefit #4: It's a Mark of Quality
The best handbags are usually made from the best materials, and people know it. Alligator leather is widely regarded as one of the best materials on the market for high-fashion handbags, so any handbag made from alligator skin lends cache to your brand.
Getting Your Alligator Leather
Overall, alligator leather is an excellent material for creating high-fashion handbags. Luxurious, supple, and very easy to work with, alligator leather is a top-quality material for talented fashion designers. However, it is one that can be hard to acquire because of the incredibly high level of demand for it and the limited number of skins available.
Alligator skin is in very short supply, so distributors don't typically stock much.
Tanneries, on the other hand, make skins "to order," so you can get virtually any color of dye applied to your alligator skin. The major drawbacks here are that it can take a long time for an order to be processed, and the tannery will have to cover their setup costs with a surcharge.
Pan American Leathers offers the best of both worlds by acting as a tannery and as a distributor. We keep a ready stock of popular colors for short-notice orders, or we can custom tan your alligator hide order to give you the finish and coloration you want.
Check out our online store or contact us to learn more today!