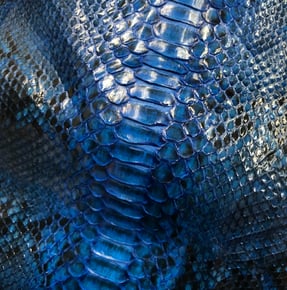 We have done the best we can to explain the complicated process of importing and exporting exotic skins from the US. As you go through the process, we understand that you may have additional questions. We are always at your disposal, but below are some other useful resources and contacts.
US Fish and Wildlife
USFW is responsible for enforcing CITES regulations in the US. They are the agency responsible for issuing licenses, permits and import/export clearances for exotic skins. The agency is headquartered in Virginia and broken up into eight regions, including Pacific, Southwest, Midwest, Southeast, Northeast, Mountain-Prarie, Alaska and Pacific Southwest. Should you have specific questions on the license or permit applications or the import/export clearance process, you can reach out to your regional USFW contact.
CITES
CITES is the organization that sets the minimum rules for the international trade of exotic skins. They are headquartered in Switzerland and that office can be contacted here. Then, each member country has its national contacts that can answer questions about CITES-related matters. You can browse those contacts here should you have any questions about exporting to or importing from a certain country.
Customs Brokers
For smaller international shipments of exotic skin, you are better off learning how to manage the import/export process yourself as hiring third-parties will be cost-prohibitive given the relatively small value of your shipments. For larger shipments, it may be worth working with a customs brokers who has experience in working with USFW and CITES products. Customs brokers won't typically fill out USFW applications for you, but they do typically handle import and export clearances and work with USFW on physical inspections, should those be required. But make sure that the broker you choose has specific experience with CITES. These are very nuanced products, and experience in other seemingly similar product types does not necessarily ensure competency with CITES products. Email us if you would like a referral to trusted customs brokers.
Attorneys
Attorneys are a last resort. Should you have an issue where your merchandise is ceased or held up by authorities and you are not able to resolve the issue on your own, there are attorneys with experience in resolving these types of issues with USFW and Customs. However, this is expensive and unpredictable. Do whatever you can to avoid arriving at this scenario.
Conclusion
We hope this series of blogs has taken some of the mystery and intimidation out of the process of importing and exporting exotic skins. The keys are to get licensed right away and train yourself and the responsible personnel on the processes. Should you face unique challenges, there are people and resources in place that you can turn to, not least our team at PanAm Leathers.