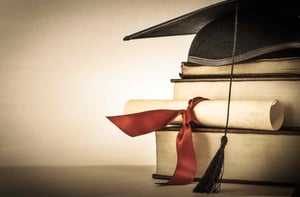 If you're an aspiring designer or craftsman who wants to learn to work with leather, where can you go to learn? Of course, you won't find classes on working with exotic leather or how to treat metallic or veg-tanned skins at your average community college! To help steer you in the right direction, we have assembled a list of reputable schools that focus on leather craft. We will dive into the differences between the schools, including location, focus, schedule and cost, so you can pick whatever works best for you.
Many of these schools offer very fast, easy-to-pick-up courses suited for a range of leather working expertise levels—from beginners classes that provide a "broad strokes" view of how to make leather goods to specific courses that provide in-depth curricula on a variety of topics (e.g., shoe-making, handbag design, etc.).
The structure of these classes varies depending on the school offering them. A lot of the most tightly-focused schools offer classes as part of a live seminar at industry events, while others hold events at their store locations on a regular basis.
It's rare for there to be a dedicated academy for teaching leather craft because it is an exclusive, niche skill. However, some larger fashion schools with a broader focus on style and aesthetics also offer classes on working with leather goods as a part of their curricula.
Many of these classes don't require a large time investment—some classes can be finished in a single afternoon! Other classes meant to impart a wider knowledge of how to work with different kinds of leather might take a bit more time.
In the next few weeks, we'll be featuring some of these leather craft schools in blog posts so you can learn a bit about each school, the duration of their learning programs, where they offer classes, and other information so you can pick out the best school to meet your needs.
If you have any questions about working with exotic leather, or about Pan American Leathers, please contact us right away. To get notified immediately of new posts, subscribe to our email updates.