PanAm Leathers is dedicated to providing top-quality exotic leathers that suit the demands of high-fashion applications. Shark skin is one of the PanAm's aquatic leather options, available in a variety of finishes and colors.
Some designers have questions about shark leather, such as: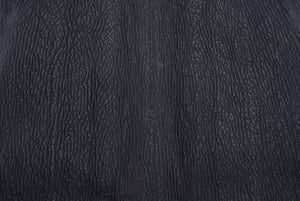 Where does PanAm Leathers' shark skin come from?
Why should I use it for my exotic leather projects?
How is shark skin graded?
What are the defining qualities of shark leather?
To answer these questions, the PanAm team decided to put together a short series of blog posts. This article will highlight some background information about the shark skins that Pan American Leathers produces and supplies.
Where Does PanAm Leathers' Shark Skin Come from?
There are many different species of sharks out there, each with a unique combination of size, coloration and shape. The species of shark that PanAm Leathers uses comes from the blue shark.
The blue shark, or prionace glauca, is a wide-ranging shark species that can be found in most temperate oceans. In fact, according to animaldiversity.org, "Blue sharks are one of the most wide ranging shark species and can be found in all major oceans (except the Arctic), as well as the Mediterranean Sea and in temperate and tropical pelagic waters."
Specifically, PanAm sources blue shark skins taken from wild sources in New England, South America and Southeast Asia. Because these are wild sharks, their size and the grade of their skins may vary significantly from one piece of shark leather to the next. Availability of shark skin may also vary depending on harvest limits each year, as blue shark fishing has to be carefully controlled in order to prevent overfishing.
What Are the Blue Sharks Used for?
These sharks are harvested in the wild for a variety of purposes beyond their skins—in fact these blue shark skins are a byproduct of the fishing industry. The primary products of shark fishing include:
Shark meat for consumption and fishmeal; and
Oil products from shark livers.
Shark liver oil is, as noted by WebMD, "used along with usual cancer drugs to treat leukemia and other cancers." Additionally, shark fin soup is considered a delicacy in many regions.
Check back in the following weeks to learn more about blue shark skins as an exotic leather. Or, contact PanAm Leathers to discuss if shark skin is right for your next exotic leather project.