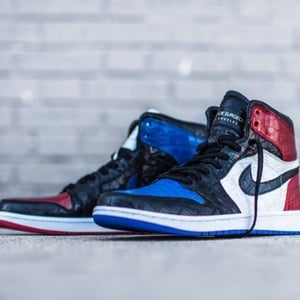 Sneaker enthusiasts look for stylish footwear crafted from rare materials to achieve a distinct look. Some sneakerheads like colorful shoes which enable them to stand out from the crowd effortlessly. Over time, shoe manufacturers have identified several types of exotic skins for sneakers which meet these demanding requirements.
Exotic skins for sneakers are a rare find, and they have a commensurate cost. These classic leathers integrate the sensation of authentic footwear which beats regular trends in a bespoke approach. The skins require ingenious shoemakers to achieve the best results since most of the skins have scales which form uneven patterns.
Aesthetics aside, the durability of sneakers is essential due to their multipurpose nature. Whether you need them for dancing, parkour, the club, or just making a statement when you walk by, the skin used must be durable.
Leading Exotic Skins for Sneakers
Selecting skins with unique properties is the first step to achieving high footwear fashion standards. Crocodilian hides top the list of the best exotic skins for sneakers. The top crocodilian skins which dominate the sneaker industry are the American alligator skin and the caiman skin. Apart from the crocodilian products, python and ostrich skins are also great exotic skin alternatives for sneakers.
American Alligator Skin
Alligators produce the most valued exotic skins for sneakers. The alligator skin contains very little calcium deposits. Therefore, it is flexible and has smoother scales, giving it an edge over crocodilian and caiman skin.
However, only the belly skin is appropriate for making sneakers. This lavish material is easy to stitch, and it readily absorbs dyes. For this reason, the alligator skin is an excellent raw material for the manufacture of footwear.
The skin has a characteristic smooth texture despite the scales. Its exceptional patterns make it easy to distinguish from typical skins. Despite its steep price tag, its demand by high-profile sneakerheads and shoemakers is overwhelming.
Caiman Skin
The caiman skin is the least expensive of the crocodilian hides. The hide has lots of calcium deposits making it quite very rigid, and therefore, distinct. Unfazed by rigidity, some shoemakers consider this characteristic a plus when choosing exotic skins for sneakers owing to the hide's durability and undeniable authenticity.
Caiman skin is the easiest of the crocodilian hides and skins to obtain. It is readily stocked in many different colors. Therefore, you can find the desired shade within a short notice. Caiman skin is a good option for exotic sneaker designers and aficionados who have alligator skin tastes but are on a tighter budget.
Python Skin
Pythons vary in size, and their intricate patterns come in a broad spectrum of colors. Therefore, they provide highly authentic exotic skins for sneakers which are hard to forge. When manipulating python skin, tanners may leave the natural decorations intact or they may opt to bleach them. Bleaching and dyeing the skin is advisable when you want a very uniform look to a pair of shoes. Leave the natural markings on if you want something a little louder.
The python skin is relatively tender and regularly shaped. Therefore, cutting and sewing it is relatively hassle-free. It also blends well with the other parts of the footwear.
Ostrich Skin
Another excellent material for making lightweight exotic sneakers is the ostrich skin. It is easy to work on the skin since it is highly flexible and tender. The hides have vast workable areas.
When ordering ostrich skins, you should mind the textural uniformity, the color of the hide, and its defects. For top results at a reasonable price, shoemakers use Grade II and III ostrich skin for making exotic sneakers. Ostich legs are an affordable alternative if you want ostrich on your sneakers without having to pay for a full 15+ square foot hide.
Sneakers fly off shelves because of their functionality and stylish design. However, bolder sneakerheads are always looking for that special edge. Exotic skins such as crocodile and alligator skin make shoes that last while providing a luxurious, yet bold, footwear experience.