Whether it's for your clients or for your own personal project, custom tanning is a sure-fire way to get the unique results you want for your leather. In an effort to simplify the process, we've broken down some of the essential steps that are needed to ensure a solid custom tanning job.
Our last post went into the preparation of the gator hide, which included skinning, fleshing and salting of the skin. Now, we're going to detail the proper method to pack and ship the skin to the tannery — getting you one step closer to finalizing your custom leather project(s).
The Packing & Rolling Process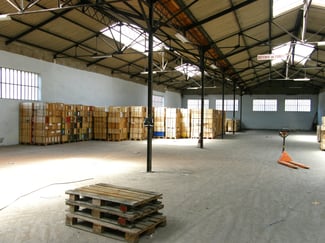 Once you're completely sure that the skin(s) are completely skinned, fleshed and salted, it's time to pack and ship. This should be a given, but the skin should NOT be frozen when you ship it. Make sure it is completely thawed and then re-salted.
To make shipping easier, you're going to want to wrap the skin in a cylindrical form by rolling it tightly. Begin by locating the head of the skin and roll towards the tail. Remember, make sure the outer layer of the skin is also on the outside when you begin tightly rolling the gator hide.
In order to make matters easier both for you and the recipient of the alligator skin (the tannery), it's extremely important that you keep tabs of each individual piece of skin. Write down the tag number of the skin and attach it to the skin. This tag should include the year, the tag number and the state that it's from.
Official Tag Needed
In order to stay in line with endangered species laws in the United States, we cannot bring in skins that do not have CITES tags. CITES, the Convention on International Trade in Endangered Species, "is an international treaty drawn up in 1973 to protect wildlife against over-exploitation and to prevent international trade from threatening species."
To get this tag, you must visit your local game and fish authorities on how to get this tag. If you send us a skin that doesn't have a CITES tag, we will have to ship it back to you at your expense.
Shipping Your Skins
Once you've received your CITES tag and are prepared to ship your skins, you'll need a sturdy bag that will collect all of the excess liquid or moisture form the skin. A black heavy duty trash bag will work for this situation as it should be strong enough to not tear or rip.
Find a container that will fit the skins and is strong enough to keep its shape and cover the interior with newspaper to again catch any excess drainage. Once the skins are wrapped and placed in the well-structured shipping container, then you can add the necessary info that will be needed for the tannery.
Documents that include your information, payment and work request should be include in your shipment. Keep this separate from the skins and put in a small plastic bag to protect the documents from becoming damaged.
Lastly, head over to your nearest shipment center and send your alligator skins to us! The tanning process of alligator skin can take anywhere from 6 to 12 months, depending on a variety of factors.
To get a better gauge of how long it should take or if you have any questions, comments or concerns, please feel free to contact us here!