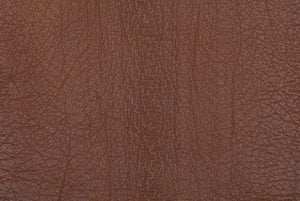 Even among exotic leathers, shark skin is an extraordinary and unique material. In fact, there are many people who don't even know that shark hide is an option for their exotic leather projects.
What is shark skin used for? There are a few different uses for shark skin—here's a short list of some ideal uses for shark skin:
Shark Skin Use #1: Footwear
One popular modern use of shark leather is to create water-resistant footwear. At 30" long and up to 20" wide, shark skins are often plenty large enough to accommodate the panel sizes needed for footwear—even with the large fin hole near the center of the hide.
Shark skin is more supple than stingray skins, so it's easy to create comfortable footwear that's also high-fashion. Combine the shark hide with some eel leather for the tongue, and you can create an extremely luxurious boot that will be the envy of collectors everywhere. It is best to use grade II or III skins for footwear to avoid having to cut in the defects on the grade IV or overpaying for the grade I.
Exotic Shark Skin Use #3: Belts
Because of the length of a shark hide, it is very easy to create a flexible high-fashion belt. In fact, a single full-sized Grade III or IV shark skin could easily produce enough leather to make two or three belts.
The leftover scraps from the belt cuts could be used to fill in patches on other exotic leather projects, or to make wristbands, tongues for shoes, and decorative tassels.
Exotic Shark Skin Use #4: Wallets
As a flexible, durable and water-resistant leather, shark skin can make for a top-class wallet. Shark skin is large enough for billfolds, passport cases or even envelope wallets. Use grade I or II skins for wallets, as wallet panels are typically too large to fit between the defects on the lower grade shark skin.
Shark leather wallets are very durable when constructed well, protecting their contents from all manner of mishaps while showing off the taste and affluence of their owners.
Curious about other uses for shark skin? Reach out to PanAm Leathers today to learn more about shark hide and other exotic leathers.