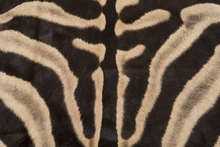 The interior design scene is a tough space to get by in. Clients may have exacting demands for something unique and bold—something that ordinary materials might not deliver.
This is where exotic leathers such as alligator, crocodile, stingray, python, and zebra skin come in.

Why use exotic leather for interior design?
Reason #1: Unique Appearances
One of the best reasons to use exotic leathers is to make a design stand out from the competition. Many kinds of exotic leather have unique characteristics that make them immediately stand out from common cowhide.
For example:
crocodilian leathers have their distinctive plate ridges and shapes;
python skins have beautiful colored scale patterns; and
stingrays have their distinctive eye pattern and marble-shaped bumps;
Just to name a few of the cornucopia of appearances offered by exotic leathers.
Every exotic leather type offers new possibilities for innovative interior designs.
Reason #2: Special Skin Characteristics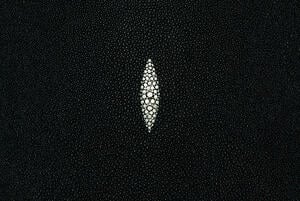 Some interior design projects demand that the leather used have a specific characteristic. Examples include:
Table Tops. These generally need a durable, flat surface. Stain and impact resistance are definitely beneficial here.
Chairs/Ottomans. Here, you want a comfortable material that's available in large sizes for the cushions. Ease of cleaning is also good here.
Rugs. Here, size, appearance, and durability are all must-haves, since people will be walking on them and they'll be drawing the eye. Comfort and ease of cleaning can be key here as well.
Pillows. Whether intended as pure decoration for a couch or as a practical piece for a bed, pillows need to be soft, comfortable, and durable. Larger pillows will need larger skins.
Different types of exotic leathers will have different characteristics. Some leathers, such as alligator and ostrich skin, are large and soft, while others, such as stingray, are incredibly tough and resistant to scratching, scuffing, and water damage.
Reason #3: For the Exclusivity of Exotic Leather
Exotic leathers can take an interior design project and add an air of exclusivity to the final product.
Genuine exotic leather is like a badge of honor or a mark: the owner of this item has made it and can flaunt it. Almost anyone can get a couch made of cow leather—not everyone can get a genuine alligator couch or stingray table.
These items do more than add visual flair—they create an unspoken allure that only exotic leather can provide.
Which Skins Are Best for Your Project?
Different exotic leathers will be better suited to certain uses. Which is the best for your next project? Check back over the next few weeks as we cover a few different kinds of interior design projects and talk about the best skins for each.
Or, you can talk to someone about your project's needs.