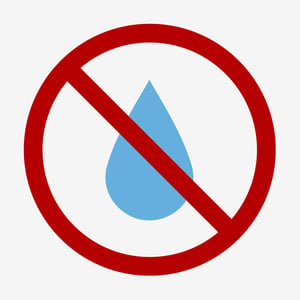 Fashion evolves fast. However, the fashion-forward crowd has found ways to diversify and make the most out of the best exotic leathers available. Water-resistant products have always been a winner in fashion. Having water-resistant qualities makes leather great for a variety of applications, and more durable in wet weather.
But, which exotic skins are the best for making water-resistant products?
Eel Skin
Eel skin is one of the most underrated exotic leathers. Eel skin is supple and easy to cut, turn and join, making it a top candidate for most of your intricate designs.
Size and Durability
Individual eel skins are tiny. But eel skin is mostly sold in panels of 2' x 5'. These panels are rectangular, making them easy to work with and join together for more large scale work.
Eel skin is one of the best exotic leathers since its final product is stretchy, adding to its durability. Eel skin also does not crease. However, eel skin is very thin so it doesn't have the same tensile strength as other more substantial exotic skins.
Applications
Due to the large size of the panels and its flexibility, eel skin is typically used for handbags and garments.
Stingray Skin
Stingray skin takes the crown as one of one of the best exotic skins. The dorsal fin of the stingray leaves bony remnants that form a majestic crown on the skin making it look like it has an eye.
Size and Durability
Stingray skin is a highly sought after skin in fashion circles mainly because its diversity in sizes determines the usage. Unfortunately, only a very small percentage of stingrays can produce skins reaching up to 15" or more. Even with that in mind, any stingray skin from 4" to 13" can make a range of stunning pieces.
Stingray stands out as one of the most durable skins on this list. Not only is the hide a beautiful artwork of minuscule calcium-filled bubbles that makes the skin scratch, scuff and puncture-resistant, it also has fibers that run in a variety of different directions—creating a cross pattern that doesn't tear easily. Hides with fibers that run in the same direction are susceptible to more frequent wear and tear.
Stingray skin does not stain easily, saving you the extra budget for additional cleaners. It is also naturally water-resistant and flame retardant.
Applications
Stingray skins under 9" are typically used for small leather goods, like phone cases and card cases. Skins 9-12" are typically used for footwear and wallets. Skins larger than that are typically used for bags, motorcycle seats and interiors.
Arapaima Skin
Mention arapaima skin and chances are, even the keenest of fashion enthusiasts might go, "huh?" This skin is brand new to the market, so it may be one your best calls for your next leather project.
Arapaima inhabits the freshwater bodies of the Amazon and is mostly hunted for its meat, but the trouser-shaped skin is one of the best exotic leather samples in the market today.
Size and Durability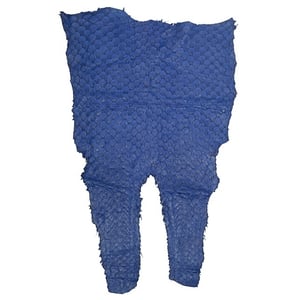 Some arapaima fish have been reported to reach up to 9 feet long. These giants will give off a healthy 8 square feet of one of the best exotic leathers available. In addition to its size, arapaima skin, which is resistant to vicious piranha bites, is one of the most durable skins available.
Arapaima skin is dual-layered. The scaling is uniformly five-sided and consists of parallel collagen armor and another gel like layer that is flexible and absorbs shocks.
Applications
Due to its size, suppleness and durability, arapaima is typically used for handbags, cowboy boots and garments.
Dive into the Pan Am resources and check the best water-resistant leathers on the market today!