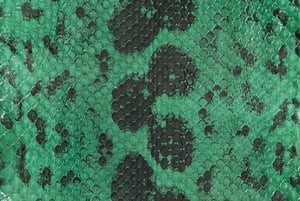 When you have a specific vision of what you need for an exotic leather project, the last thing you want to do is settle for whatever the distributor you order from has in stock. There are times where you want a very specific look and feel for the leather you use in your project, and any deviations from your ideal can compromise your end results.
However, it is impossible for any distributor to stock every kind of color, finish, and thickness variation for every kind of exotic leather at all times. So, what can you do if your distributor doesn't have the right size, grade, and color/finish of skin you need?
You can place a custom tanning order with Pan American Leathers to get nearly any type of skin you need!
Advantages of Working with Us:
The reasons to place a custom exotic skin order with Pan American Leathers include:
Better Communication. Unlike most other leather retailers/distributors, we are the tannery and not a middleman. So, communication is direct. This results in better quality and service for your custom skin order.
U.S.-Based Location. With Pan Am Leathers, there are fewer logistical headaches, shorter delivery times, and minimal transport costs for our USA customers. This is because our tannery is based in upstate NY—so no dealing with import/export complications, long delays or exorbitant transport costs.
You Get Exactly What You Want. We work with customers to get the product just right. This is much easier to do since we're based domestically.
No Minimum Order Size. With Pan American Leathers, there is no minimum order size. Whether you need one custom skin or 100, we're here to help. However, because there are certain minimum setup costs for coloring and finishing a batch of skins, smaller skin orders will cost more per skin than larger orders.
Product Variety. Most tanneries specialize in one or two products. We have experienced technicians from all over the world who specialize in a variety of products all under one roof. This means that you can choose from dozens of types of skins.
We're an Independent Tannery. As an independent tannery, Pan American Leathers is free from the control of any of the major fashion houses. Our customers can expect prompt service for their orders on a true "first come, first served" basis rather than having their needs put behind those of a major fashion house.
Of course, because a custom skin order will have to be made, there will be a delay compared to the shipping speed of an "in stock" exotic skin order which ships within one business day. It takes time to select, retan, color, shave, finish, size, etc. Most custom order deliveries are under four weeks, but larger and more complicated orders can take a little longer. So, if time is really of the essence, then ordering an in-stock skin may be the better option.
Ready to place a custom skin order with us? You can check out the specifics of how to make an exotic skin order in this blog. Or, you can contact us directly!