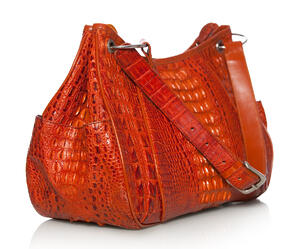 When it comes to exotic leather materials such as crocodile hide, a little knowledge can go a long way to making the most out of these high-grade materials. As such, we often talk about crocodile leather with clients, providing tips and information to help designers get more from their exotic leather investment.
Recently, Pan American Leathers was approached by the staff of Bespoke + For to get an interview. Bespoke + For is an online publication that helps to promote general knowledge of the custom leather goods industry, and even helps pair leather goods manufacturers with clients.
During the interview, Bespoke's staff asked PAL VP Abram Mendal questions about crocodile leather, from questions about how many different species of crocodile there are, to which ones are best for specific projects, to how shortages of crocodile hides are affecting the industry.
To read the full interview, please check out the Bespoke + For article here.