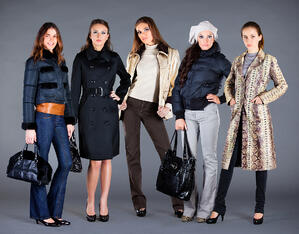 Many fashion designers specialize in the creation of accessory items such as belts, handbags, watches, wallets, and the like. For these fashion designers, the emphasis is on creating a unique, one-of-a-kind piece that will stand out and grab attention. Using exotic leathers for these accessories is a great way to make a stand-out product.
However, even for designers who specialize in making accessory items rather than entire fashion wear collections, it can be important to be able to coordinate your exotic leather accessories with a larger fashion collection. This could be because you are collaborating with a large fashion house to create a line of accessories for their latest collection, or because your accessories are being put on display on models in a fashion show. In either of these cases, coordinating your exotic leather accessories with a larger collection helps increase the appeal of the accessories for potential ultra-wealthy clients.
With the above in mind, how can you coordinate your accessories with a larger collection to maximize the attractiveness of your handbags, belts, and the like? Here are a couple of simple, practical tips we've assembled to help you coordinate your collection:
Tip #1: Bleaching Your Skins
Many exotic leathers such as python skin have distinctive color patterns naturally within the hide. For many designers, these color patterns are a wonderful tool for enhancing the uniqueness and beauty of their leather product.
However, a complicated color pattern in a leather accessory may clash somewhat with a larger collection. In such an instance, it may be necessary to used bleached skins which hide the natural markings on the hide.
Of course, you can still dye the hide without bleaching it first, and the colored portions of the hide will show up as more darkly colored sections. When dyed this way, you get some color contrast in the finished product at the cost of a uniform appearance, which can be fine if the patterns complement the design of the rest of your collection.
Making the decision to use bleached or unbleached hides should be done early, before you order your hides, which brings us to our next tip…
Tip #2: Plan Ahead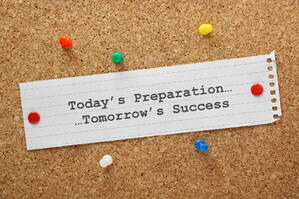 This is one of the most basic pieces of advice for almost any endeavor, but it bears repeating: always plan ahead. Before you order your materials, you'll want to have a detailed concept of what the collection as a whole will look like once finished. If you're creating accessories for an existing line of clothing, this should be fairly easy, as you'll already have a model of what the collection's pieces each look like so you can plan around that.
When you're creating the whole collection yourself, think about the theme you want. For example, ask yourself some of the following questions:
What's the idea behind it?

Is this collection for recreation, work, or exercise?

Who is your intended client and what are their likes and dislikes?

What materials/colors will be prevalent in the collection?
Whenever you design a collection, knowing the kinds of activities that the wearer is going to be engaging in can help you choose the right materials for the job. For example, if your collection is a sportswear collection, you'll want to use materials that are both comfortable to wear and rugged enough to take some punishment. When making accessories for work attire collections, your clients will want something that fits in well with a professional environment, something sleek and clean in appearance.
Keeping the use and theme of the collection in mind throughout the design, ordering, and manufacturing can help you anticipate potential issues with matching your exotic leather accessories to the larger collection, as well as help you with the next item on our list…
Tip #3: Picking the Right Skin to Match the Collection
There are many different kinds of exotic leathers out there that you can use for the fashion accessories you make to go with a larger collection. Some of the skins available include python skin, alligator skin, caiman crocodile skin, ostrich skin, and even stingray skin, just to name a few of the most popular choices.
Each of the above exotic skins have many different characteristics, including:
Size,

Availability,

Cost,

Available Colors/Finishes,

Flexibility,

Durability,

Skin or Scale Patterns, etc.
The list goes on and on. When creating accessories to go with a collection, these characteristics should be taken into account. For example, stingray hides are incredibly durable and water-resistant, with a beady texture to the skin. However, they also tend to be stiffer than alligator or ostrich hide. Because of the durable nature of stingray hide, it makes for a great solid case-style handbag material. On the other hand, more flexible materials such as python or alligator skin are better for items meant to bend, such as belts or watchstraps.
Because of the dizzying variety of exotic leathers out there, and their many different characteristics, consulting with an experienced provider of exotic leathers can be a big help when picking out the materials you need for your accessories.
To learn more about exotic leather, you can check out some of our other blogs, or you can request a free project consultation at the link below.