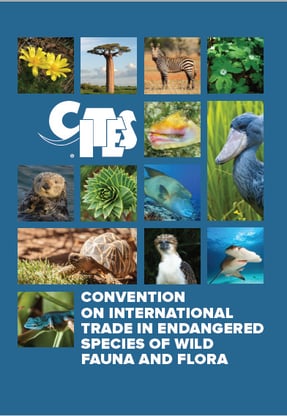 The exotics skin trade is an amazing force for good. PanAm Leathers' curated, sustainable supply chain maintains wild reptile populations and their habitats, feeds over two billion people globally, supports less fortunate local and national economies and promotes science-backed animal welfare principles. You have probably heard this from us before. In the coming blog series, we are going to dive into the details, so you can better understand this.
We will examine the long history of the reptile trade to understand the factors that have shaped its current form. We will look at the research, veterinary and animal rights organizations, legislative bodies and enforcement agencies involved and how they each contribute. The scientific lab and field research done by these organizations has provided revolutionary insight on how we think about reptiles' well-being along the supply chain, from capture to transport to holding to captive breeding and finally processing. We also evaluate the environmental and human limitations that factors into the handling of the animals, as well as how the environment and local populations are ultimately affected by the trade.
In short, these are some of the key questions that we will answer in the coming blogs:
Where did the industry came from?
How does it work?
How is it regulated?
What are the various stages of the supply chain?
How are the animals treated at each stage of the supply chain?
What are they used for?
How are human populations and wild habitats affected by the industry?
What is the science behind it all?
Our industry has invested heavily over the past few decades in research and implementation of policies and procedures to make sure we are sustainable. Now, we want to work just as hard to communicate what we are doing and how and why we are doing it, so that our customers can understand and explain it to the people that matter to them.
We hope the coming blog series will serve as a useful tool. And as always, let us know if you have any questions for us through out.